Convenience
Navigating through the event becomes a pleasure.
Request a demo
Agenda

Know exactly what is happening and when.

Bookmarks

Plan your day in advance by bookmarking what you want to attend.

Map

An interactive map will show you what is happening and where.

Hotel information

All details related to accommodations are at your fingertips.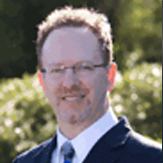 Our first attempt at a custom conference app was a huge success. The simplicity of design and fully customized features helped us achieve almost a 90% download rate. Don't settle for out of the box, get your own app your way and contact the iEvent App team.
Michael Laffey, Conference Director, Institutional Real Estate, Inc
Need to provide a great experience?
Delight your participants with access to relevant information at all times. We'll show you how.
Tell us about your event