Staying Informed
Information is key. Getting the information to the right person at the right time is critical.
Request a demo
Push notifications

Scheduled and ad-hoc push notifications help reach all the attendees.

Maps

Interactive maps of the facility with special locations marked.

Newsfeed

Latest information on the event and the topic. Updated in real-time.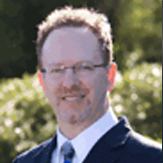 Our first attempt at a custom conference app was a huge success. The simplicity of design and fully customized features helped us achieve almost a 90% download rate. Don't settle for out of the box, get your own app your way and contact the iEvent App team.
Michael Laffey, Conference Director, Institutional Real Estate, Inc
Need to reach people?
Reach out to us and we'll explain how you can instantly reach out to your participants to inform them of latest developments.
Tell us about your event