Cutting Costs
The most affordable solution on the market. It just makes sense.
Request a demo

Digital directory
Eliminate paper and print costs of your attendee directory.

Best price
The most affordable event app on the market. The best value for money.

Modular
Select the modules you need. Pay for what you use and nothing more.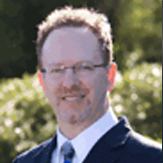 Our first attempt at a custom conference app was a huge success. The simplicity of design and fully customized features helped us achieve almost a 90% download rate. Don't settle for out of the box, get your own app your way and contact the iEvent App team.
Michael Laffey, Conference Director, Institutional Real Estate, Inc
On a tight budget? No problem!
Our app is not only affordable, it helps you cut existing costs. Contact us for pricing details.
Tell us about your event