Participation
Encouraging attendees to be active participants throughout the event.
Request a demo
Polls

Interactive polls with live results to get everyone involved.

Surveys

Increasing return rates of surveys tenfold with a fantastic user experience.

Reminders

Notifications will let people know when they can take part.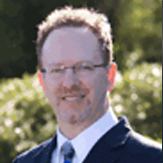 Our first attempt at a custom conference app was a huge success. The simplicity of design and fully customized features helped us achieve almost a 90% download rate. Don't settle for out of the box, get your own app your way and contact the iEvent App team.
Michael Laffey, Conference Director, Institutional Real Estate, Inc
Having trouble getting people involved?
Our app has increased participation rates for polls and surveys by 5x. Don't miss out on all that data.
Tell us about your event